Life's a Bitch Teaser Trailer starring Richard Epcar and Ellyn Stern!
You've reached the website of RICHARD EPCAR, Actor, Voice Actor, Director and voice of THE JOKER, RAIDEN, BATOU, ANSEM and over
1000
other characters!
Here you can find Resumes, Demos, (Voice and on Camera), Agent and Contact Information, Upcoming Convention Appearances and a section on how to get an autograph!
It's your one stop shop for everything EPCAR!
All the Best!
Richard Epcar
Injustice: Gods Among Us

Richard Epcar revises his role as THE JOKER in INJUSTICE 2
Joker from Injustice 2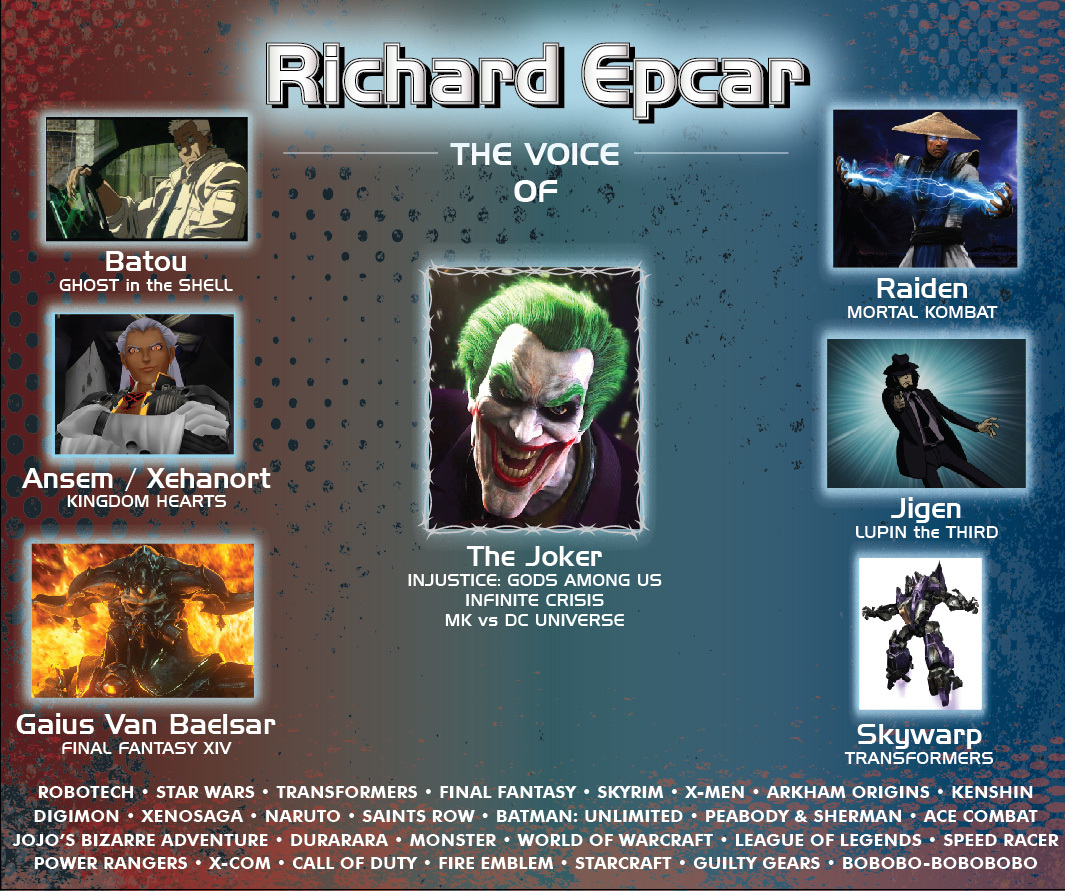 SOURCE: RABID RETROSPECT GAMES
(Mobile users only, please click the menu in the top right for all my pages)